I can't believe we're already celebrating The Forgotten Mountain! It feels like just yesterday that we were eagerly anticipating The Hidden Library! I'll be posting my review of The Forgotten Mountain tomorrow on Release Day.

This blog tour is a super fun idea! We've been tasked with choosing the next recruit for The Collectors' Society from our favorite literary characters. I'm glad I'm near the beginning of the tour because I feel like my new recruit choice will be a popular one.
My Collector's Society Recruit: Hermione Granger
There are plenty of reasons why I would want Hermione to be my partner.
1. By the end of The Deathly Hallows, Ms. Granger has a wealth of field combat experience.
She's had to fight not only for her own life, but the lives of her closest friends. And she's gone up against some of the baddest dark wizards around and come out on top.
2. Libraries are her happy place.
The Librarian would love her.
3. She's a know it all, which would actually be really handy to have around in the Society. 
She's always the first to know. Everything.
4. She can spot the bad ones from a mile away.
There'd be none of that "Can we trust Gabe Lygari" nonsense. She'd have known right away.
5. She knows that even in times of terrible trouble, you still have to take moments to appreciate what you've got.
It's super important to remember what it is you're fighting for.
6. MAGIC.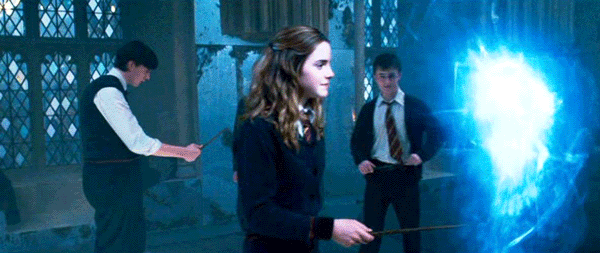 I feel like that one's pretty self-explanatory. The Queen of Hearts wouldn't stand a chance.
7. She's a big believer in second chances. 
And third…fourth…fifth…well you get the idea. Ron is an idiot for years and she puts up with it until he figures out she's pretty much the sun, moon, and stars. Being able to forgive and forget mistakes is an important quality in a team player.
8. She's always prepared. 
Seriously, where can I get me one of those bottomless Mary Poppins bags?
9. She's fiercely loyal to her friends.
Friends don't let friends die alone.
10. Where Hermione goes, you know Ron and Harry will follow. 
So really, you'd be getting three awesome new recruits, not just one.
What do you guys think? Is Hermione a good choice to join The Collectors' Society?
About THE FORGOTTEN MOUNTAIN:
After years spent in Wonderland, Alice Reeve learned the impossible was quite possible after all. She thought she left such fantastical realities behind when she finally returned to England.
Now Alice has become a member of the clandestine Collectors' Society, and the impossible has found her again in the form of an elusive villain set on erasing entire worlds. As she and the rest of the Society race to bring this mysterious murderer to justice, the fight becomes painfully personal.
Lives are being lost. Loved ones are shattered or irrevocably altered. Each step closer Alice gets to the shadowy man she hunts, the more secrets she unravels, only to reveal chilling truths. If she wants to win this war and save millions of lives, Alice must once more embrace the impossible and make the unimaginable, imaginable.
Sometimes, the rabbit hole leads to terrifying places.
Don't miss the first two books in this series…

THE COLLECTORS' SOCIETY (See My Review HERE)
THE HIDDEN LIBRARY (See My Review HERE)
About Heather Lyons:
Heather Lyons writes epic, heartfelt love stories and has always had a thing for words. In addition to writing, she's also been an archaeologist and a teacher. She and her husband and children live in sunny Southern California and are currently working their way through every cupcakery she can find.